Hello there,
work on this project started several months ago when Potato showed me a huge map that contained only the three walls and empty districts. I agreed to join and together, we made a map that is quite large and meant for expeditions. It contains famous places such as several districts, the titan forests, but also new places to fill the map to make it even more enjoyable.
Quite a lot of time and effort were put into this project. In the end, the map consists out of almost 18.322 objects, that's roughly 932 loading points all in all. Every object except the walls is placed by hand. Because of that, the map exists as a whole version, but also a splitted one so only the region loads that you want to play.
There is also a script that triggers different events, such as spawning titans or boss fights.
We hosted a server from time to time named "Venture the Walls" or "To the Ocean and Back" but we paused the project for a while due to stuff in real life that keeps us busy.
DOWNLOAD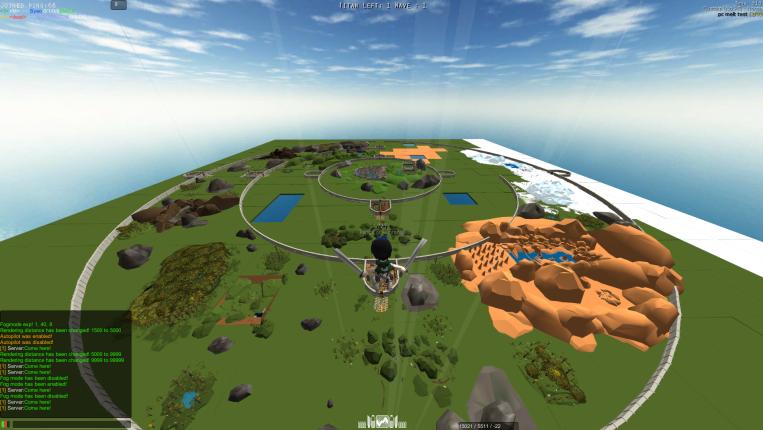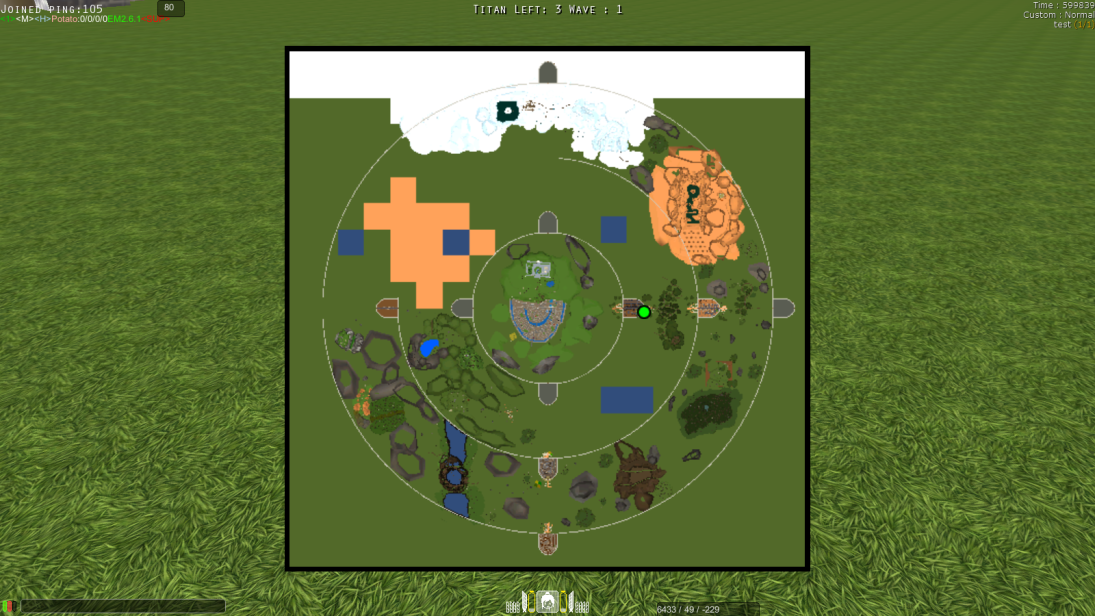 Those are the places that are within the map itself:
Bloody Valley
Canyon
Dauper Village
Deadly Cliff
East Titan Forest (Annie)
West Titan Forest (Reiner)
Karanes
Shiganshina
Stohess
Trost
Mining Mountain
Mitas City (Main Capital)
Ragako
Sea Village
Snowy Region
Utgard Castle (made by ToxicPaste)
Some areas haven't been added yet, such as the desert, the training camp, Reiss chapell and the underground city, which was made by me several years ago.
Underground City