You know who has been dead for a while now? George Washington... and me. It's been a loooooooongggg while. I know. Best moderator ever
/banter
Anyways, I've been playing Don't Starve for a BIT *cough*, and after being burnt out on surviving, I felt like expressing myself a bit. So I fueled the habit and made my favorite character from Don't Starve.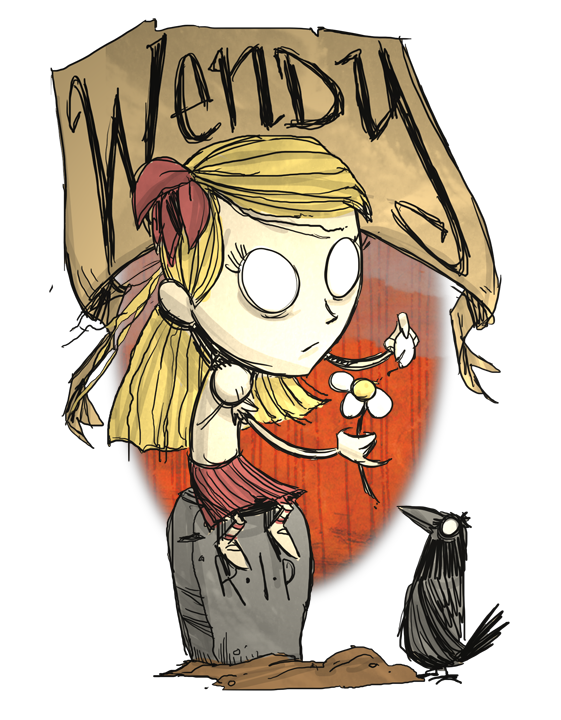 Hold on. That doesn't tell you much about Attack on Titan does it?
Ah! This one should do.
Meet Wendy
Wielding two ham bats, she's ready to take on the titans!
Faithfully recreated, I even managed to program her 25% damage debuff into this game
lol jk im liek rally rusty at dis game nao
Awesome right? If you're still not convinced to get this skin, here's another reason.
IT
COMES
WITH
ONLY
ONE
COLOR
WOWOWOWOWOWOW
Stuck through my annoyingness? Then YOU too can get your very own Wendy! That's right I'm talking to you! Just call
1-800-FAKE-NUMBER26@FAKEWEBSITE.COM
Either that or just get them from imgur like a normal person
Links here
Swords -
http://imgur.com/JMfKMNL.png
Costume -
http://i.imgur.com/NC4giNn.png
Eyes -
http://i.imgur.com/BfVXV7H.png
Hair -
http://i.imgur.com/xUF59zN.png
Skin -
http://i.imgur.com/sIN957M.png
Configuration
Female
Eye 0
Face 1
Glass -1
Hair 10
Skin 0
Costume 8
Cape 0