Survey Corps Uniform:
Go here for the male version:
http://aotskins.com/posting.php?mode=edit&f=53&p=26859
This is something I've wanted for a while as I really don't like the tiny capes on their own. So far I've only made a female and Male version however making a hooded version for both genders is very much on my to do list. . I also used a higher resolution survey corps symbol on my cape.
The weapons I have provided are shined up defaults and I also have included a short white weapon trail for the swings!
Back Preview:
Warning: Being in the Survey Corps may result in death.
Disclaimer:
This Skin is my work and you do not have permission to upload it anywhere else unless you have express permission from me. Edits for personal use are perfectly alright. If you wish to use my work in a skin, please PM me and not put it in the responses below or I may not see it.
Weapon Trail and 3DMG Preview: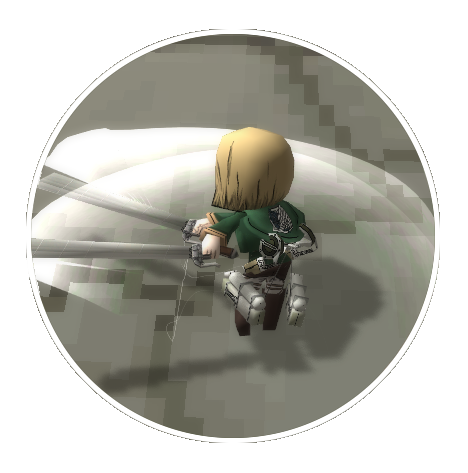 Textures:
Costume (Requires Costume 5): http://i.imgur.com/VQ3TQjJ.png
Logo and Cape: http://i.imgur.com/QYNhqiD.png
3DMG and Blades: http://i.imgur.com/5dKEoZc.png
Weapon Trail: http://i.imgur.com/tecudGC.png