I sometimes open up a server where people can join so they can test it out with me. However, due to the demands (can be quite bothering actually
) I decided to make this topic. The map still is WIP.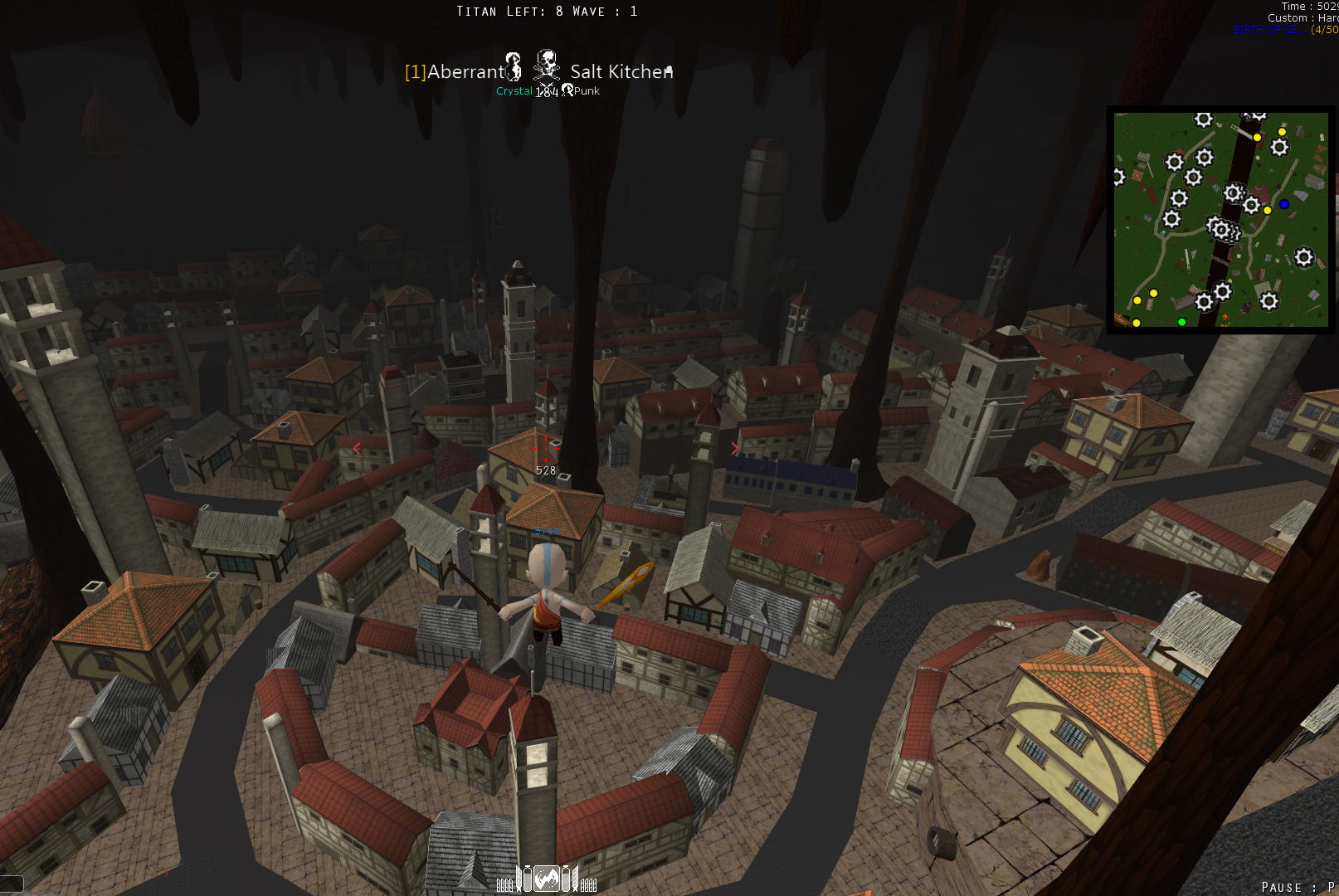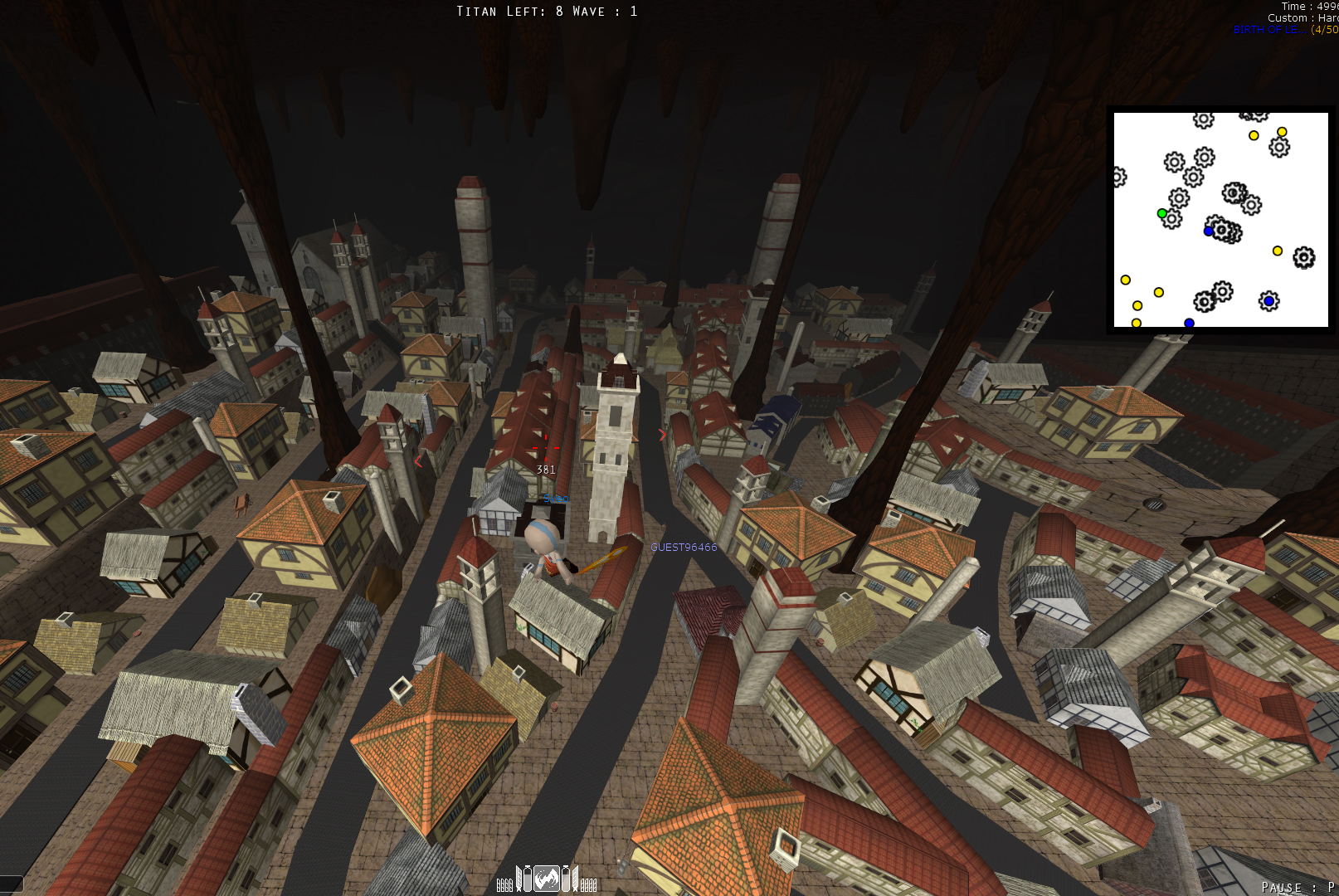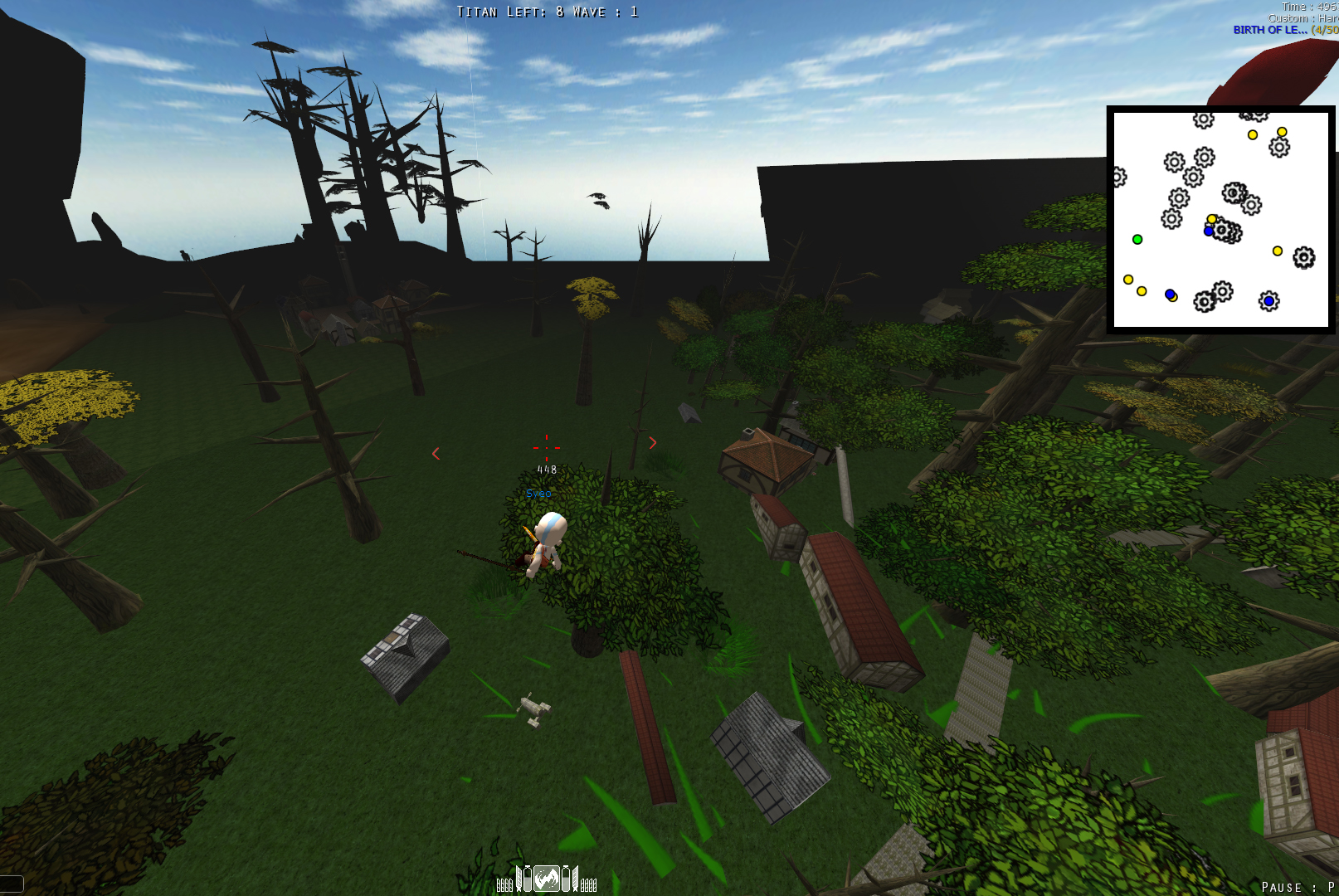 EDIT: Looks like the limit of the map is reached. When importing the new script, parts of the new script are in the actual game when you play, but in the level editor, it won't load the new objects at all.
EDIT2: Script added. The game and editor don't load the map completely so I don't see a reason to work on it any longer currently. When it's possible to edit it again, I'll work on it again, but for now please have fun playing it. Enjoy!
Btw it is more interesting to play with
infection mode
on it. The map is quite large so when someone gets killed, he will be respawned as titan, so you won't have to wait too long for the next round.
EDIT3: Script updated.
+ forest and abandoned city (surface)
+ more houses
+ torture tools
+ titans will spawn on the surface, so feel free to explore the underground city
EDIT4: Final Version is uploaded.
+ some additions to the map, such as leaves, bushes and so on
+ 8 titans will spawn in the underground city, 7 will spawn on the surface
Of course, I'll still work on it from time to time to add some features, but the map itself is done for now. It already took long enough to make it. Thanks again to RC for fixing the code!
EDIT5: 2.0 is uploaded!
After a few years, I decided to update the map, so here it is. The city contains much more houses than before, also canons and more stuff to explore. You will no longer clip into the ground!
v1.1
+ major fixes
+ one more secret easter egg

v1.2 (since I get kicked out of the game, here's the update so people can play it by themselves)
+ changed the leaf colors and added some more
+ rebuilt the stairs to the surface, now more like OVA

v1.3.1
+ improved ceiling (not flat anymore)
+ improved pillars
+ more spikes
+ entrance fixed

v1.4
+ adjustments

v1.5
+ team spawners added
+ less objects, might improve stability, perhaps not

v.2.0
+ surface three times bigger than before
+ no more clipping and getting stuck when landing on the ground
+ changed the way to the surface, now much faster and more accessible
+ more houses
+ more details
Gas locations:
Underground City = spawn, church and top of the big tower
Forest = entrance, church and execution place
OLD VERSION
Code v1.5:
Code:
https://docs.google.com/document/d/1FFgnFPHFpwSmC8pqc26xf0ePCmg8R5VV0cq0zgY1pZE/edit?usp=sharing
NEW VERSION
Code v.2.0:
Code:
https://docs.google.com/document/d/1w5GE2zBmVCedSHlEvR91Pj5JTPN-FRc52ojEtKOn3qI/edit?usp=sharing