Hello hello again, everyone. It's officially been an entire day since I've started on my Lloyd project, (as in, 24 hours full day) and I've had no sleep because this. I feel ABSOLUTELY exhausted over this. Ironically, the Kratos Outfit I posted earlier was a lot EASIER to colour in than this one, but the liner was more difficult; the liner was super-easy for this one, but colouring it was awful. It's kind of ironic. xD I worked so hard on this, but I'm not quite sure if I captured the way it's supposed to look...

Also, my eyes hurt really bad from staring at this monitor, so I'm going to bed after this. xD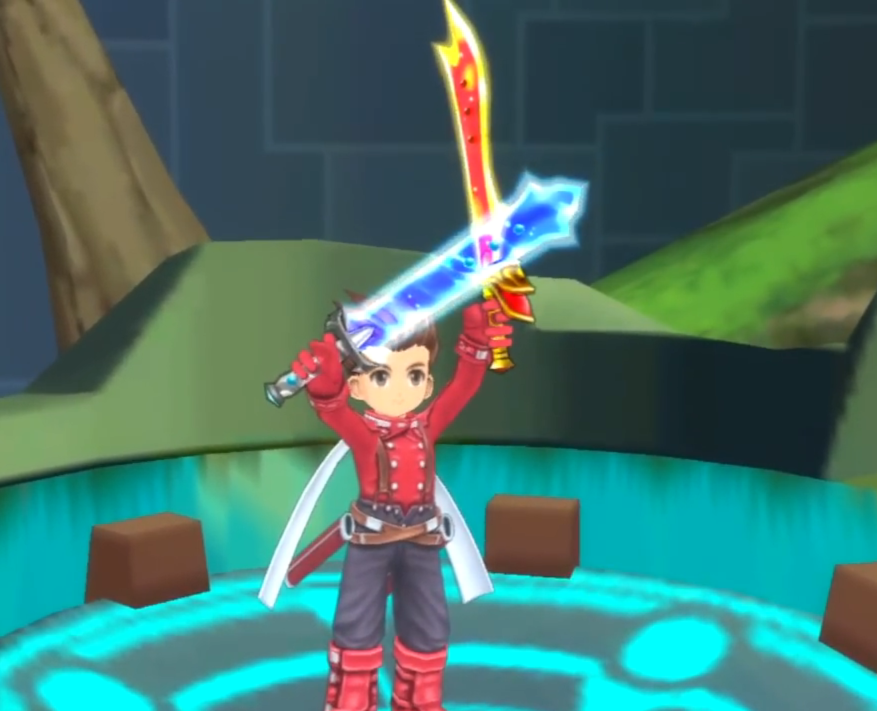 Anyways, Lloyd Irving is the main protagonist of Tales of Symphonia. A lowly 'Grade F' student at all times of the year, except in arts and crafts, Lloyd isn't a very bright fellow. Being raised without parents save for his adoptive father, who happens to be a Dwarf, Lloyd acts on impulse and is hot-headed to a fault. He begins his journey to regenerate the world, but eventually falls into play when some of the world's shadiest organisations come looking for him. Vowing to regenerate the world without the use of traditional sacrifices, Lloyd grows from a boy to a conflicted teen, to a full-fledged anime character. Luckily for you, Lloyd's life isn't tied to this outfit; it's just for looks.

The costumes are in the Imgur album as always, and the costume numbers are also in there. x3 Links and screenshots below.
Tales of Symphonia - Lloyd Irving : Eternal Swordsman
Please click the link below if the previews above do not work for you; they should work now that I've figured them out, but there's a direct link in case it doesn't.
http://imgur.com/a/BmHlI
~Screenshots~
Eren, Cosplaying as Lloyd. He looks pretty good in it.
Petra, Cosplaying as Lloyd. It still manages to look cute somehow.
Petra doing a this.
Oh gosh, I'm so exhausted after this. This was a major pain to work on; the shaders were supposed to make the outfit look rubbery, but it didn't quite work out. I hope I at least captured the style of Lloyd; That's my entire goal. x3 Thank you all for reading this far; stay safe, and have a lovely day/night. x3 I'm off to bed, goodnight guys.

_________________
-And now I try again my hand, at taming ghosts and counting sand.
I'll meet you on the other side, but hey- It's one in a million.



Entirely retired. I wish you all well.