Lackadaisical knew I was going to do it. Kano knew I was going to do it. Everyone knew I was going to do it. Welcomeeeee to this thing! What is this? Well, let me explain.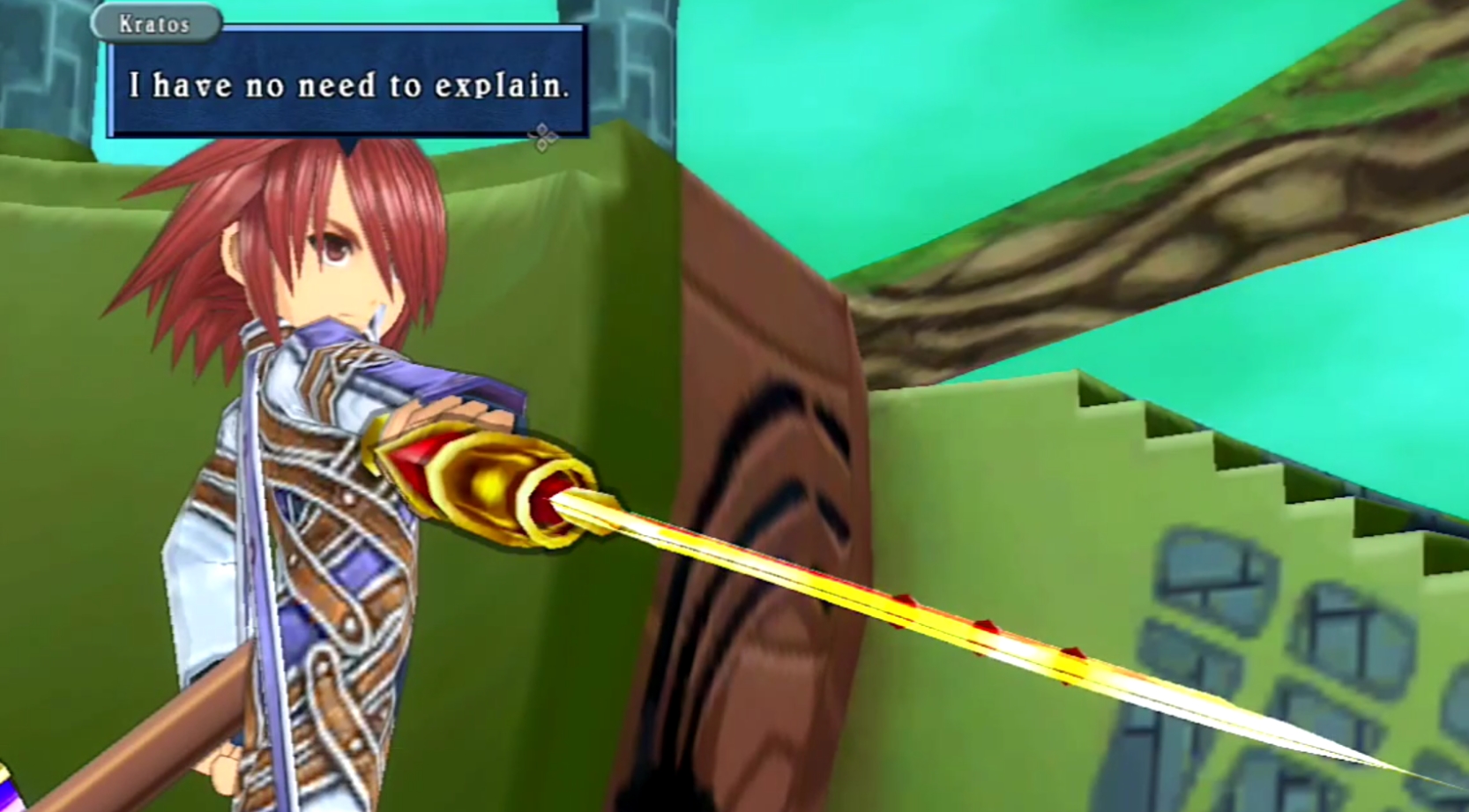 Be quiet, Kratos.

This, in all honesty, may be THE most difficult skin I have ever created in my entire history as an artist. Like, seriously, I had no idea what to do when I made this, but somehow, I pulled through. This was made after my brother and I played a full playthrough of Tales of Symphonia, a game that I absolutely love and adore. My brother's favourite character was Kratos, and while Kratos isn't exactly a wonderful being, he leaves this attachment on me that I really like; his style, his hair, everything, it's great. Also, his hair might be offensively anime, soo..

This isn't actually Kratos' normal outfit; this is Kratos' Judgement costume, the costume Kratos wore when he betrayed Lloyd and his group in order to prepare the reuniting of the world. Kratos wears it to bear his loyalty to the Angel Organisation, Cruxis, and to serve as a reminder of his past restraints that led to bad consequences. However, Kratos must be insane, because the amount of belts on this bloody costume makes me wonder what the heck he was thinking. How does he dress himself every morning?! Sheesh!

Luckily for you, this outfit doesn't come with those complications; it's just for looks. The Flamberge goes really well with this, since, after all, it DID belong to Kratos beforehand. Anyways, the skin.

This skin works for both Male and Female costumes, the ones with collars; the outfit numbers are on the names of the Imgur images, as always. x3 Links and screenshots below.
Tales of Symphonia - Kratos Aurion : Judgement
I found out if I leave the Imgur link unspoiled, it works. If it doesn't work for you though, click the link below to get to it directly. x3
http://imgur.com/a/2aGwo
~Screenshots~
Judgement, Male
Judgement, Female
Judgement, Female.. again.
I hope you all enjoy. x3 This was very scary to make, (too many belts x_x) but I'm very proud to have made it; I've also established a new art style in the process, so here's to hoping the Symphonia series of skins goes on. x3 Thank you all for reading this far, stay safe, and have a lovely day/night. x3

_________________
-And now I try again my hand, at taming ghosts and counting sand.
I'll meet you on the other side, but hey- It's one in a million.



Entirely retired. I wish you all well.