Desolated Night Sky
As some of you know I have been watching a lot of fireball lately, and in Fireball Charming there are some absolutely gorgeous skies in the background that rather inspired me to make this. Sometimes nothing sets the mood quite like a skybox. I am hoping to do a few more mood setting skyboxes in the future.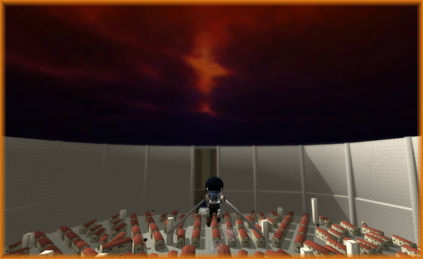 The skybox works quite well during the day.
I do not mind you making changes to this and sharing with others BUT you
MUST
credit the original work to me (Nexxius) and link back to the original (This page).
I recommend you use this skin during the night as the lighting at night is most appropriate to the colours.
Once more into the abyss dear friend.
Textures:
Front:
http://i.imgur.com/XjNS37J.jpg
Back:
http://i.imgur.com/Ryq5CvO.jpg
Left:
http://i.imgur.com/N4JxVN5.jpg
Right:
http://i.imgur.com/cAjDFXj.jpg
Up:
http://i.imgur.com/76wHnTy.jpg
Down:
http://i.imgur.com/tuEscfD.jpg
Preview in Forest.